What a busy weekend!! After spending 13 hours from time of arising to the time of dropping suitcases in my hotel room, I finally arrived in Columbus, Ohio. This is the location of the Summer 2008 Trade Show for The National Needlework Association (TNNA).
A splash of water, sparkle up the teeth, and touch up the make-up and I was off to meeting with members and friends at a social meeting of the
Association of Knitwear Designers.
After getting directions from the hotel, I headed down the street to
Gordon Biersch
, a brewery and restaurant. On the way I ran into other AKD members, which included
Lorna Miser
, which was a good thing, as I'm not sure I would have found the place.
Upon arriving, we found many members already there, including the president
Jill Wolcott
. I met members that I'd not met except online, and I reaquainted myself with members I have not seen in 2 years. Jill feels there was maybe as many as 30-some people there. The enthusiasm was really something. Everyone had something to say. No one was quiet. I ended up gathering up 3-4 awesome articles, complete with members who promised to write them. Doing a newsletter is one thing, but managing to get articles that appeal to the membership is a challenge. All members are very busy working and promoting their businesses, so taking the time to write an article -- even a fairly simple article -- is true dedication to their associates. I have no idea when I left. All I remember is the jet lag hit me, and I didn't have an ounce of energy left. The evening was still very very warm. I really enjoyed the short walk back to the hotel. With every step I could feel my cold--which hit me 2 days before leaving-- draining away.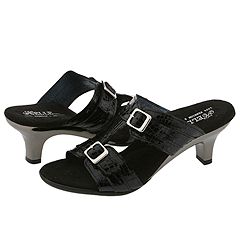 Saturday dawned bright and clear. With no classes or breakfast date, I had one of the most leisurely mornings I've had in years. Coiffed and polished, I set off to pick up my registration and enter the market floor. The NeedleArts Market attracts upscale, independent yarn stores and needleart stores from all over the United States and abroad. In 900+ booths, more than 430 needleart suppliers will display their hottest new products. While the place was really busy, there were no lines and walking up and down the isles was easy. On the first day the store owners will visit their yarn companies, see what is new and take many notes. Budgeting occurs in the evening, and on Sunday you will see many orders being written up. You see, at this market there is no cash-n-carry. It is all order taking for the upcoming winter season. These orders are then shipped to the yarn stores over the following few months.
Between visiting fellow AKD member's booth and saying hello to my suppliers, the day progressed quickly and happly. My shoes of choice for this show, and the ONLY pair I brought are Elle shoes. I love these shoes. Great arch support, classy look. My legs never hurt. I did get little blisters on my little toes, but they were very small and never bothered me. I now have 3 pairs from this company.
I visited the booths of AKD, Inc designer members. I also visited my 2 main yarn companies, Lorna's Laces and Cascade. I stopped at Ashland Sky, Elegant Heirlooms, Silver Reid Knitting Machines, Noni Bags, Skacel, Bryson Distributing, Lacis, Alchemy Yarns and on and on.
This picture was taken by the TNNA authorized photographer. No one is allowed to take photographs on the market floor, unless they are TNNA authorized. But I just wanted to show you what it looks like. When you first walk in, the floor appears to go on for miles and miles.
Only members of TNNA can attend. And to be a member of TNNA you must prove you are a real yarn store, with posted hours, phone book listing and selling to the public.
I'm still trying to recall all the AKD Inc members that attended. So far I am up to 24 of our 80-some members. Some had booths, some worked in yarn company booths, some taught and some, like me, just worked the floor. 24 out of 80-some members. That is 30%. That is just amazing! A superb turnout!
I'm all over this article aren't I. I'm just too tickled with the trip to think logically. While the floor was very big there are "parks" intersperced. These are large areas with tables, cushy chairs and benches. One area had computers set up and internet connections. Everything to help a yarn store owner out with decision making and comfort.
At the end of the day, but not at the end of my to-do list, I went to the Silver Reid Knitting Machine booth. My roots began in machine knitting. While I learned to knit in high school, it was not until after 14 years of machine knitting and publishing that I returned to hand knitting. Therefore, the importer, Robert Bandlow, is a friend from way back. Our large group of 7 people, of which also included Rita, who works for Bob, Jamelle Lampkin (long time dealer and friend in No Cal), Leslye Solomon (
Wool Stock
), her friend and employee Mara. As we were walking,
Lily Chin
called and met us for dinner. It was a fun dinner recalling common knitting machine acquaintances from way back. It was "whatever happend to", and "do you remember when"! We surely had a noisy table. Lily has been a friend for many years. We rarely run into each other. I don't go to many shows, and Lily is oh-so very busy. Leslye and I are even closer, often running into each other. I sell many of her products, and I feel her how-to DVDs are absolute the best on the market. She has a new one out. Knitting socks on a circular needle. It was the first order of my day!
Sunday morning was not for sleeping in. I met Beth and Michael Casey (
Lorna's Laces
) for breakfast. It was pleasant. Talked about remodeling kitchens and business. I saw other members of AKD, Inc at breakfast as well.
I finished working the floor by placing orders with Chris Bylsma, Ashland Sky and spoke at length with
Nora
and
Laura
at Noni Bags while placing an order there. These are really interesting sisters to talk to. They are as different from me as West Coast meets East Coast! That fascinates me. It is a good and rewarding relationship. Both design felted bags, and now Nora is doing felted garments. Laura, besides bags also designs this most amazing and beautiful hardware for the bags.
Yarns on the floor seemed to be moving toward the classic, high end or close to high end yarns that would knit or crochet into classy, upscale, wearable garments. Silks, Alpaca, Kid Mohair. 2 years ago, I remember seeing booth after booth of hand dyed yarns. I think I counted 9-11 booths of hand dyed yarn. While hand dyed yarn is beautiful, many times garments done up in it just do not do anything for the adult human form. I prefer the solid shades in the hand dyed yarns. There are slight variations in the dyeing. It's very pretty and very attractive on. Still quite popular were shawls and light weight scarves, often done in silks and kid mohair and often in bright multi colors and in lace. Styles are also settling down to attractive, very wearable designs. I saw very little fairisle, intarsia designs, but a lot of texture such as cables and laces. Although someone told me that fairisle designs were just around the corner!
Dinner that night was back over with the Silver Reid Knitting Machine group and Lily Chin. A smaller group, but none the less, fun. The day had been the hotest so far with temperatures in the 90s. While most people dreaded the high humidity, my body and my energy just soared. I loved it. And the beer went down like water!! The Oregon Coast, while beautiful, just is way too cold and wet for my taste.
The weekend for me went much too fast. Come Monday morning, I was on my way back to the airport and delayed flight after delayed flight. All 3 of my flights were late. But I caught every one of them, and shock of all shocks, my suitcase made it too!
Still so much going on in my head! I'll post again soon!